Not sure where I put this steering rack fix but here it is again, this time on the Alpha and updated a bit. This will consolidate my fixes into my builds threads.
UPDATE;3/6/11
Ok, for the issue of the passenger side rack mount. I shot some video as well. It is time for the ALPHA to get this mod. I put on the Hutchinson's and Cooper 35's and have driven a couple thousand miles. I started hearing the knocking sound as soon as I get on an unpaved road. I can feel it in the steering wheel. Recreating it by moving everything is only a sample of what is happening when the vehicle is doing it.
Passenger side with a bushing that looks good but; I just cannot believe that is"'supposed to be that way"
Turn up the volume! I guess all you whippersnapper computer savvy guys know to click on the image for the video.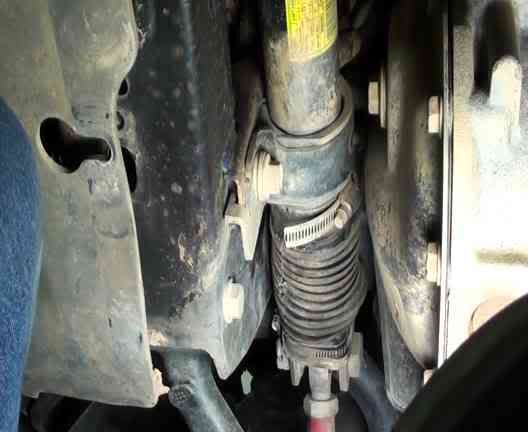 This is the driver side while shaking the passenger side. The movement is transmitted to this side causing pressure right where the black part connects to the aluminum. This side has two bolts on the aluminum gear box of the steering so the force is on the tube. You can also see it moving the steering shaft which can be felt at the steering wheel.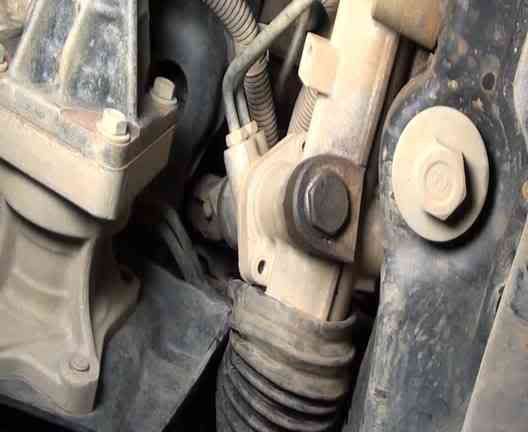 A little more looking around shows that with only 36,000 miles my upper a-arm bushings appear to be adding to the movement allowed. I'm not sure how much these are supposed to have but it looks like too much! Maybe not?
[URL=http://s913.photobucket.com/albums/ac336/DHunter_bucket/?action=view&current=20110306182610.mp4]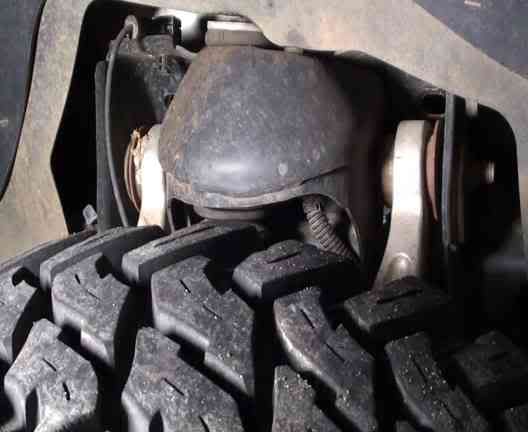 [/URL]
It's dead, (like John Wayne pronounces it) burry it in the yard like a bone. Your life is worth more than the cost of a rack!
Welcome to the Dead Rack Society!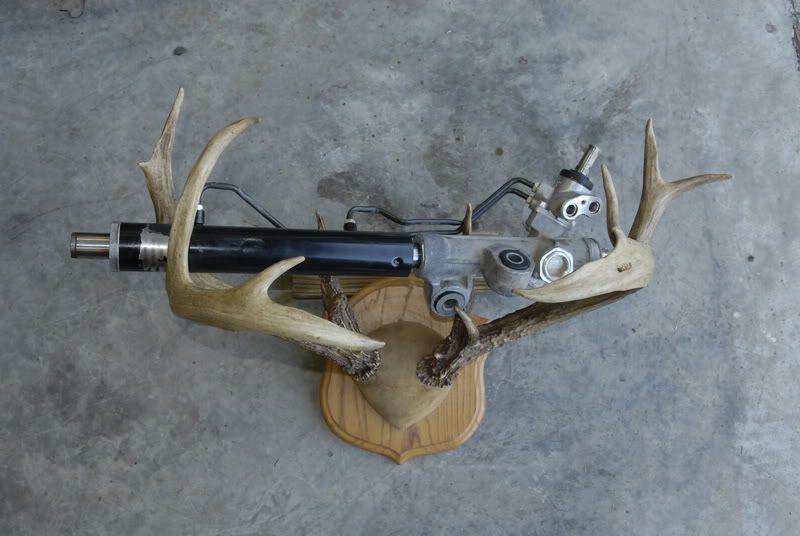 It's not a GM rack it's Mondo Corporation of South Korea rack.
Heck, I have not lost all my memory yet I can throw out however much info you are willing to try.
"Adventure before Dementia" Nugget 2010!
This is a little bit of farmer, car restoration, race car fab, boat repair, and general BS inganeering. I claim NO responsibility for your skills and installation.
Don't try this it won't work.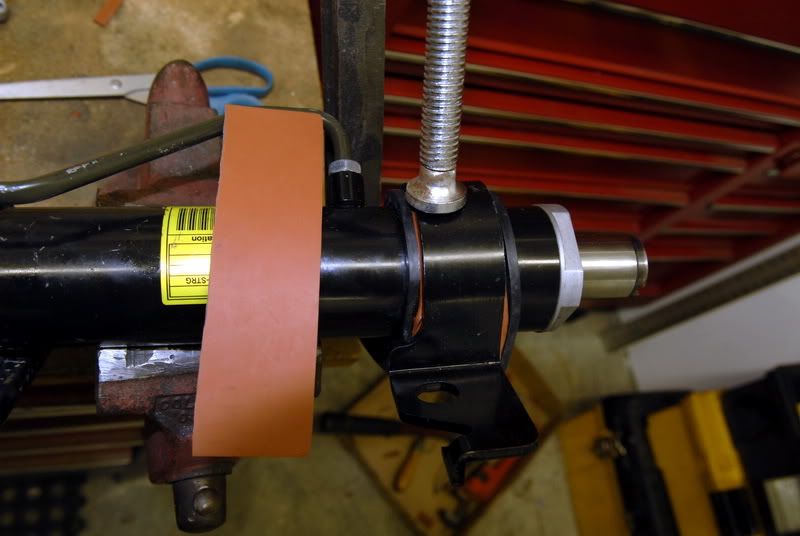 You need one of these to try what I did.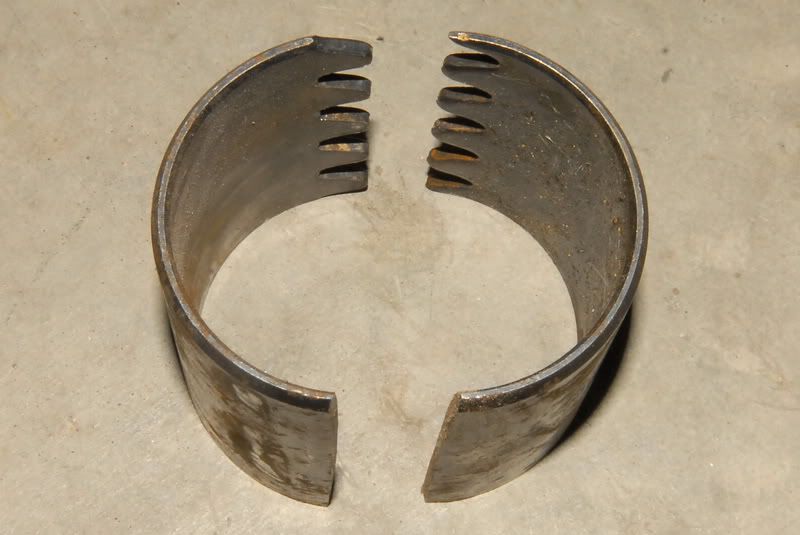 It is a spring bushing often used with hydraulic rams. Well that makes sense.
This might not,
Upon insertion (are you still with me) into the holding bore (bracket) the compression of the bushing allows the teeth to make contact on one side along the plain of the seam. The installed bushing has an operational radial and tangenitial force. As a result, there is high contact pressure between the bushing and the housing.
I really don't know how that got in my head, is this voice in my head bothering you?
I found 1 (one) at a local shop several years ago when I did this. I get alot of work done on boat steering there. They never would get an order up big enough to throw in a couple for me. I sort of let it die since not many people have ever asked, until now. I will see what I can get.
"The older I get the smarter I was?"
Anyway it comes as a tube. I cut the side opposite the teeth. Then grind on the edges equally until it conforms to your shaft. :d
It ends up being just "ritenearalmost" (an Arkansaw measurement) the same as the OEM rubber bushing.
It is important not to misalign the shaft and "exacerbate" the problem. (extra points in scrabble)
If you have not yet broken your rack and are real slick you can "loosen" NOT remove the top and bottom bolts on the existing bracket and pull out the used rubber. Then you might slide in the new sleeve. NO lubrication! NO rubber! (really)The top bolt is a real monster and takes patience to remove and reinstall.
In a new application installing a new rack, well, a flex shaft extension and a short solid extension and close your eyes and feel cause you can't get your head in there and both arms at the same time. Removing the wheel helps.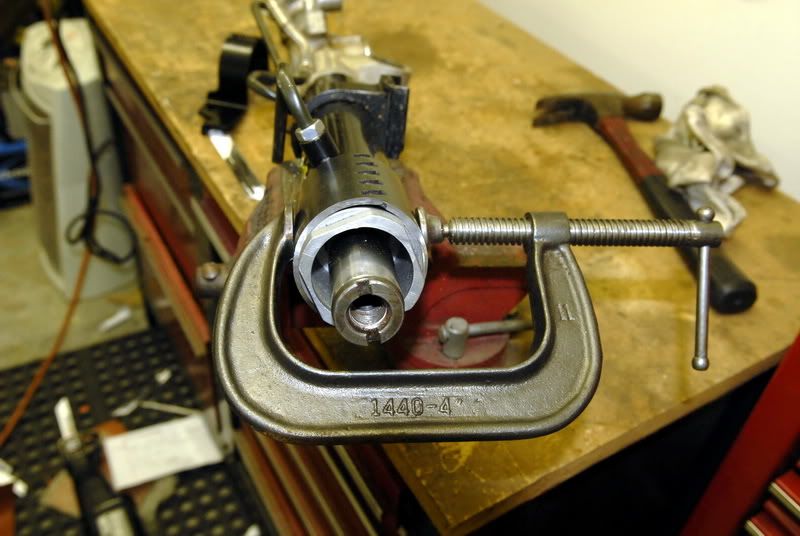 This is the way it looks installed. I think in most cases this would be sufficient, but then what do I know. This also shows the center bracket I added just for overkill.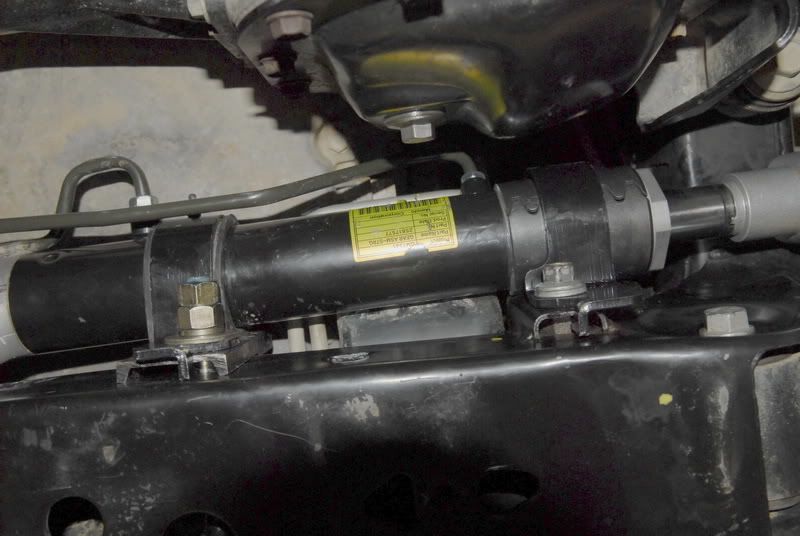 Part deau would be get a flex line made up for the short "pipe" and install or carry it and extra pump fluid, just in case. That will allow you to retain your fluid when installed of course, instead of pre-mature evacuation of the fluid and burning up your pump. That happens when that gap opens on the drivers side and the shorter pipe erupts.
Part 3 would be some heavy drilling, and measuring and profanity to mount another OEM bracket in the center against the pipe stub on the shaft. Again alignment is very important or you will cause the shaft to be under stress. I fabricated a straight shim from small channel to support the back side of the OEM bracket. You have to grind off the side towards the frame crossmember tapering it to fit. The crossmember is two pieces overlapped and is uneven. Don't pay any attention to the clevis ends on my rack, as usual looking at someone else's rack will cost you more money.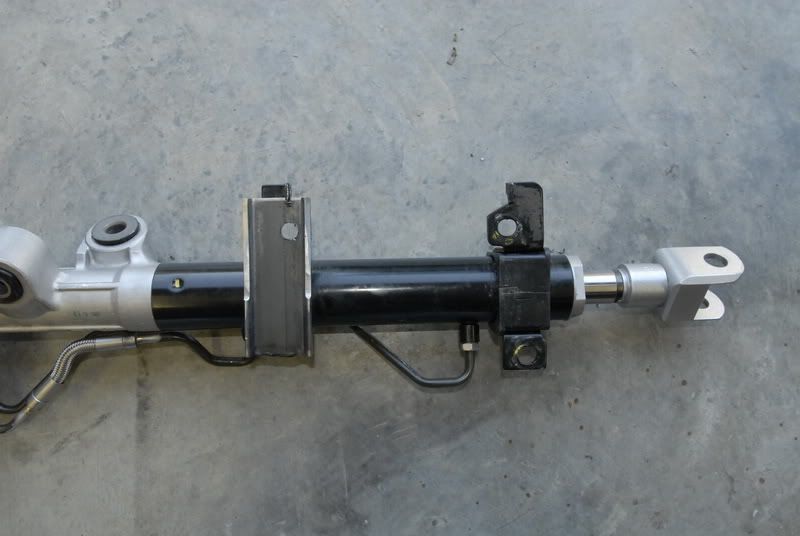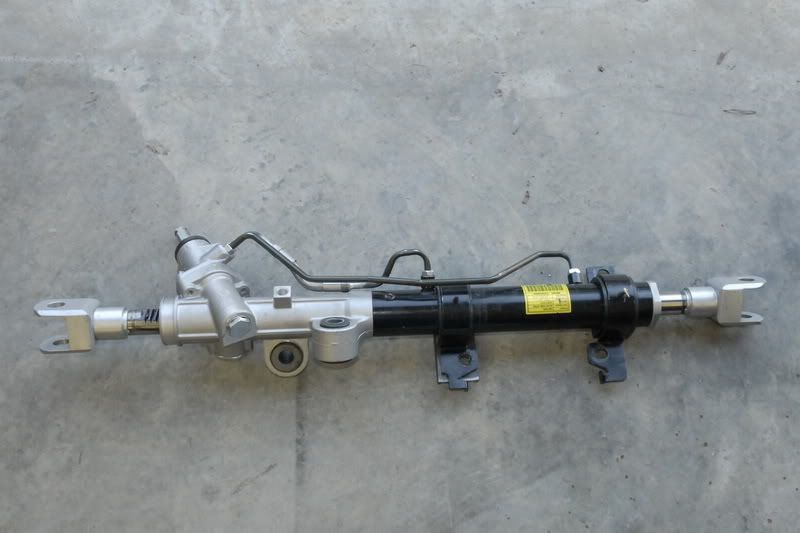 As I always say, turning up the torsion bars changes the angle of the tie rods causing them to push UP more than they push in and out in the stock configuration. Heavier larger wider tires in my opinon add to the pressure.
It's all about what you are willing to work with to get the results you want.
Edit. one possible affect this could have would be more stress on the internal seal at the end of the rack. I ran this on my 06 for I believe 35,000 miles. I will have to go back and research that figure. I am finally running 35's on my 08 Alpha but know the risks and plan to install the end bushing very soon.